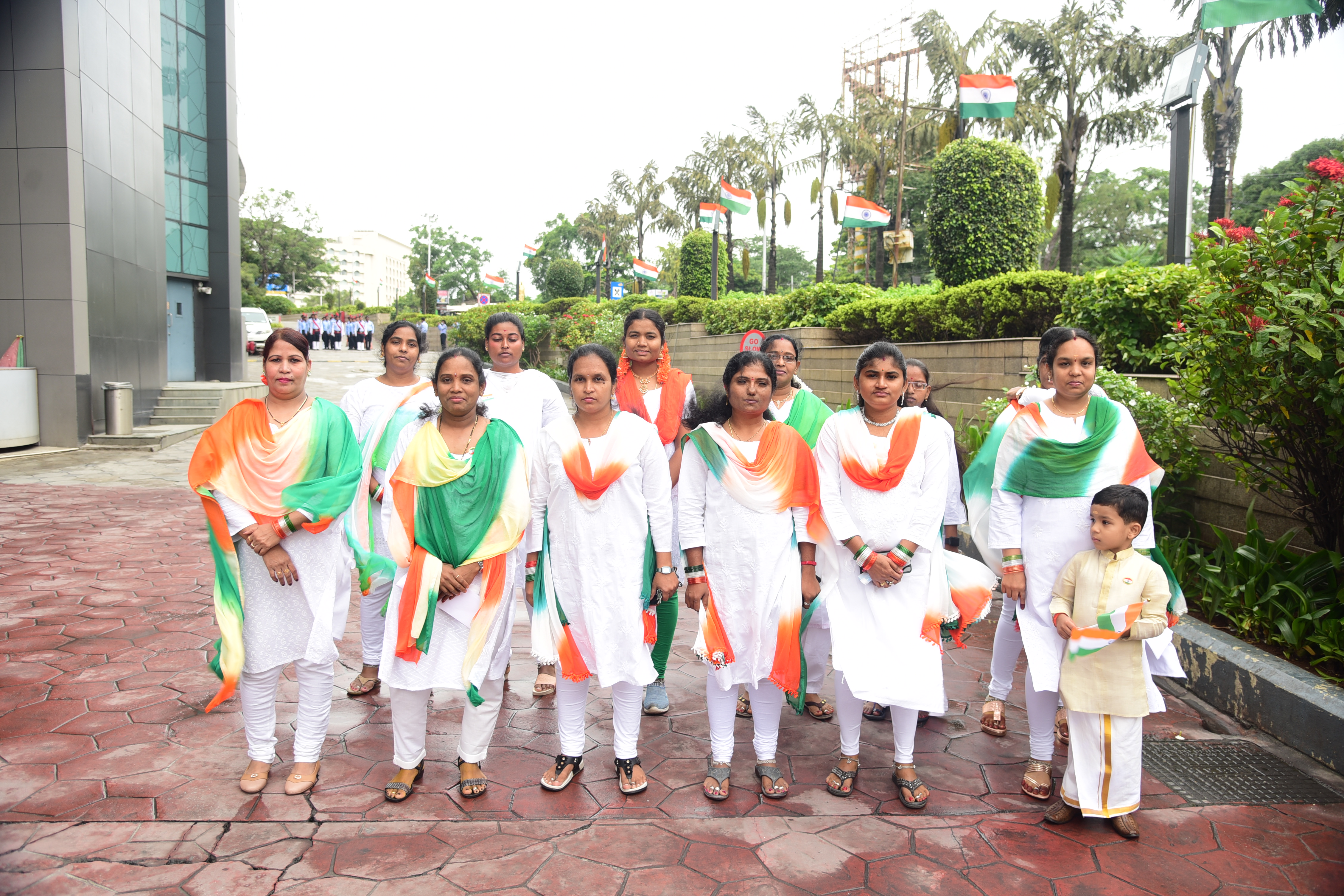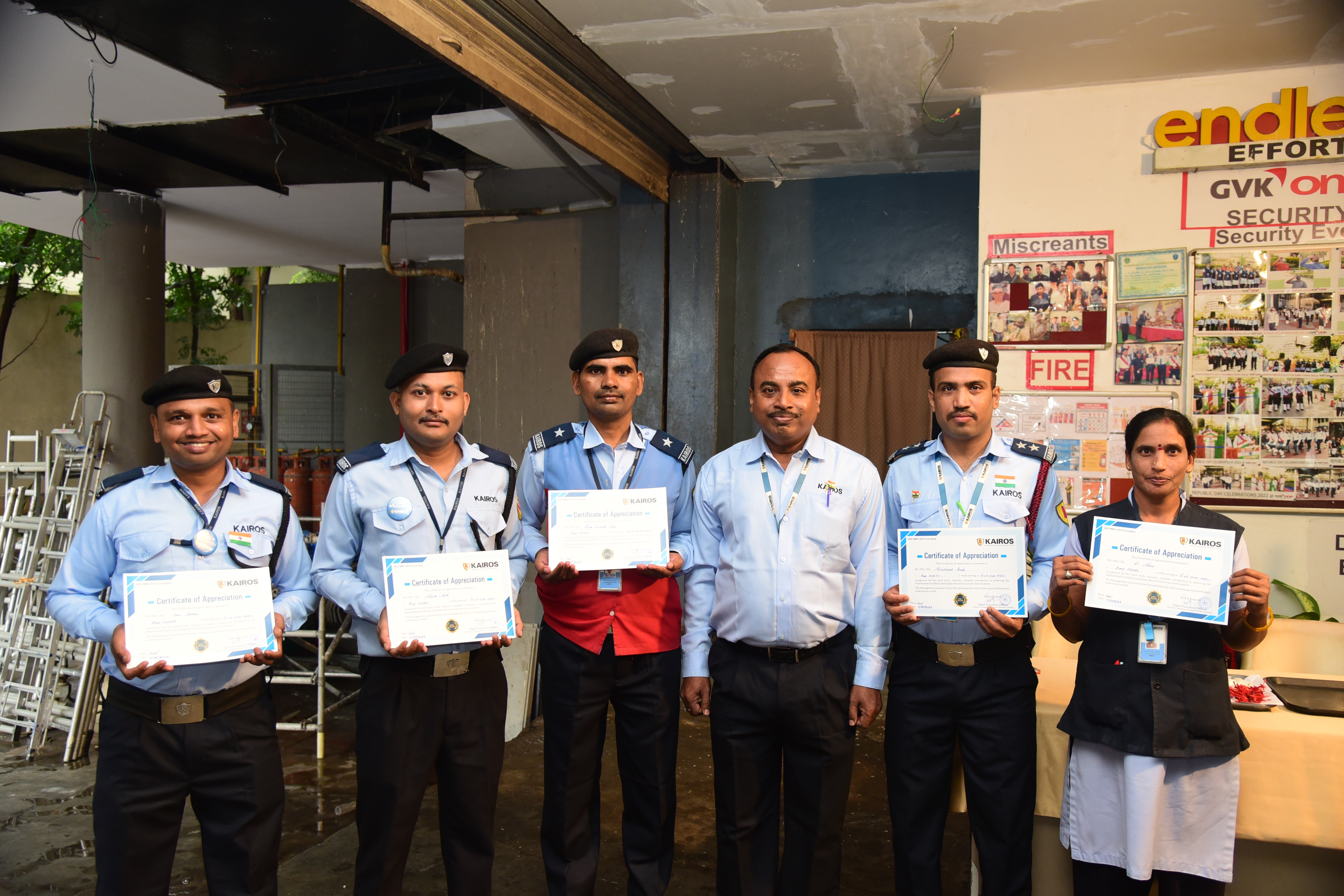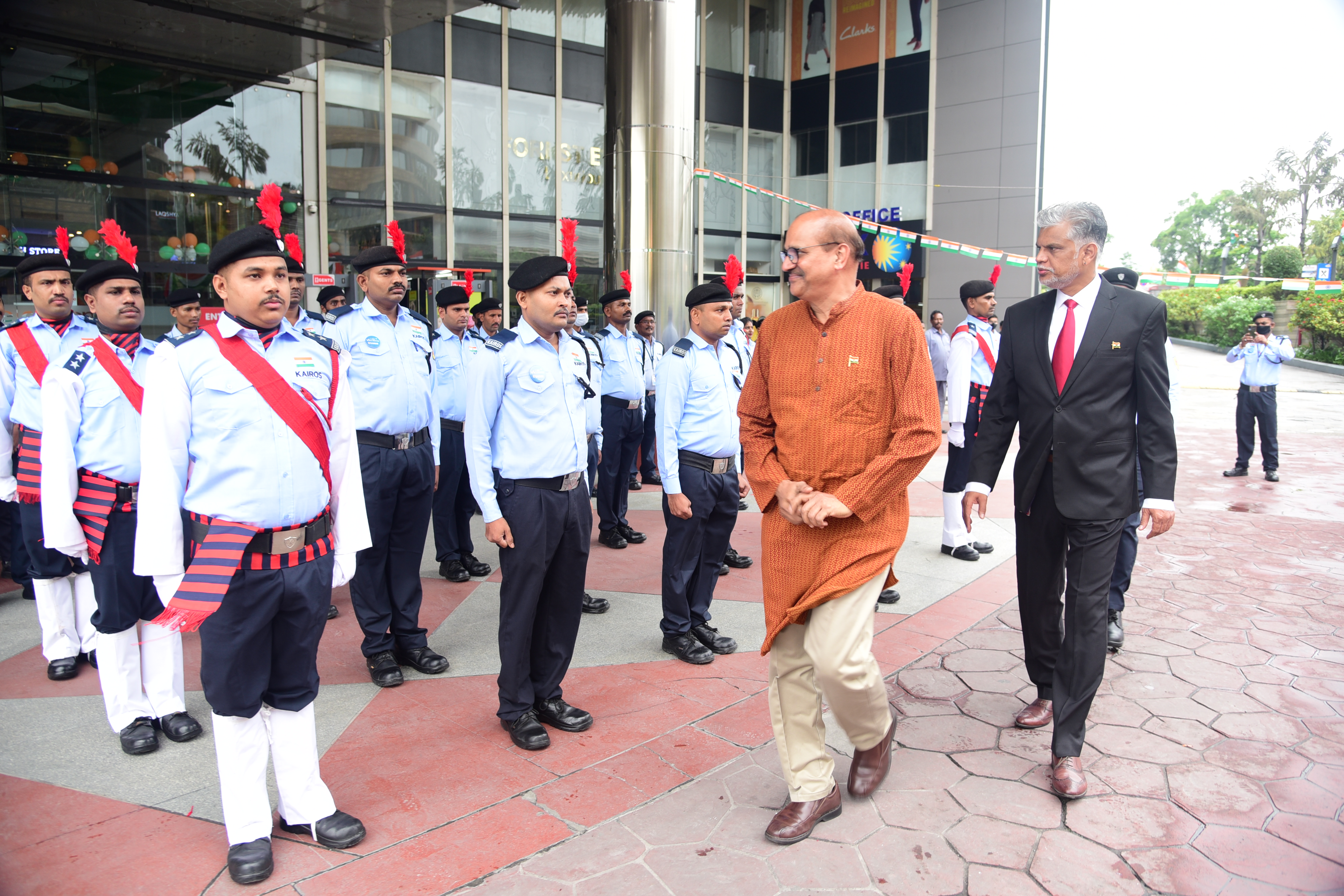 Rewards and Recognition
Kairos has obtained all necessary licenses to operate including Private Security Agencies Regulation Act(PSARA) in many states such as Telangana, Maharashtra, Punjab, Rajasthan, Uttarpradesh and Uttarakhand etc.,. Kairos has obtained the ISO 9001:2005 certification after satisfactory compliance of the norms.
Kairos has a process based career path to all its employees with standard rewards & recognition. The Republic Day and Independence Day are celebrated and rewards /awards presented to suitable personnel.